LODGE HOLIDAYS – BROTHERS WATER LODGE
Luxury holiday lodges in a stunning Lake District location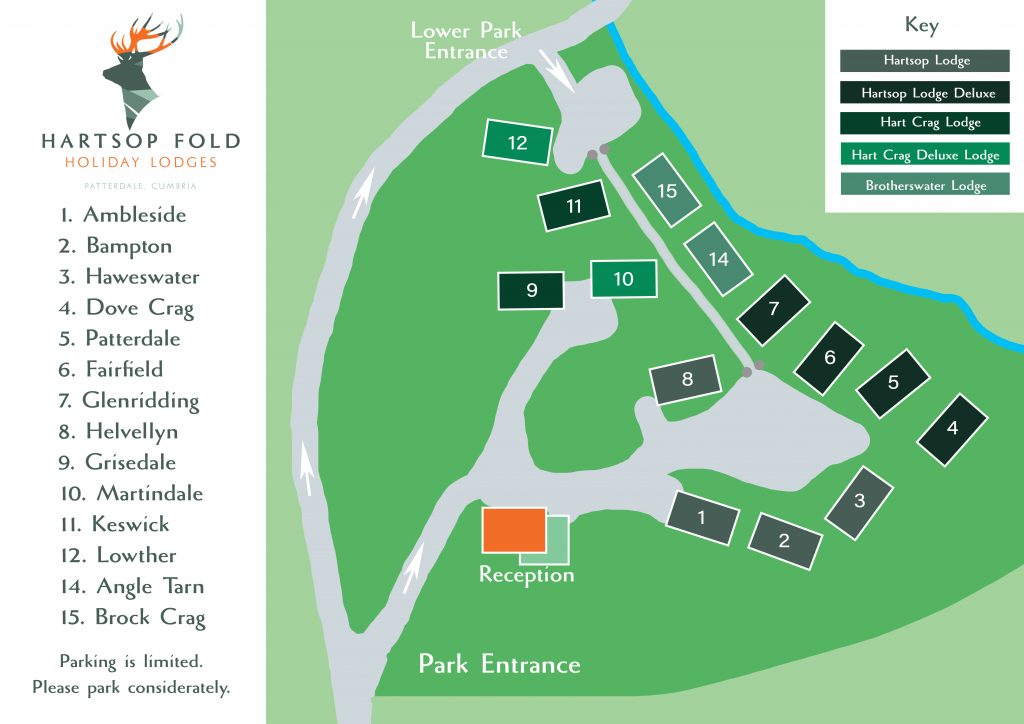 All guests of Hartsop Fold benefit from:
A reception and communal laundry area. The reception has a pay phone available for guest use. The laundry has a washing machine and drier that are free to use (laundry detergent is not provided).
Bed linen and towels provided in each lodge: a bath towel and hand towel per guest as well as bath mats, tea towels and cleaning cloths. Kitchens are equipped with kitchen utensils.
A 'Welcome Pack' that includes: washing up liquid, dishwasher tablets, and a bin liner in the kitchen; some tea, coffee, sugar, and biscuits to make a drink on arrival; and a couple of toilet rolls, bin liners, and bars of hand soap in the bathrooms. All to get you started on arrival at Hartsop Fold
Free Wi-Fi is available on site; the strongest signal is at reception but is accessible from the lodges. The cost of our stunning location is inconsistent Wi-Fi and limited phone signal however, so it can be unreliable.
There is a free to use washing machine and tumble dryer located in the amenity building.
BROTHERS WATER LODGE
New in 2018, the Brothers Water lodges are bigger, modern, and have a large deck space. They are based on the same floorplan as the original Scandinavian style lodges, so you can get the signature Hartsop feel when you stay in them. They also benefit from our eco-friendly biomass heating system.
The Brothers Water lodges have an external porch that includes a heated storage cupboard. They also have a hot tub located on the veranda; a luxury addition to help you unwind after a day of adventuring in the Lake District.
The Brothers Water lodges do not accept pets.