LODGE HOLIDAYS – HART CRAG & HART CRAG RETREAT
Luxury holiday lodges in a stunning Lake District location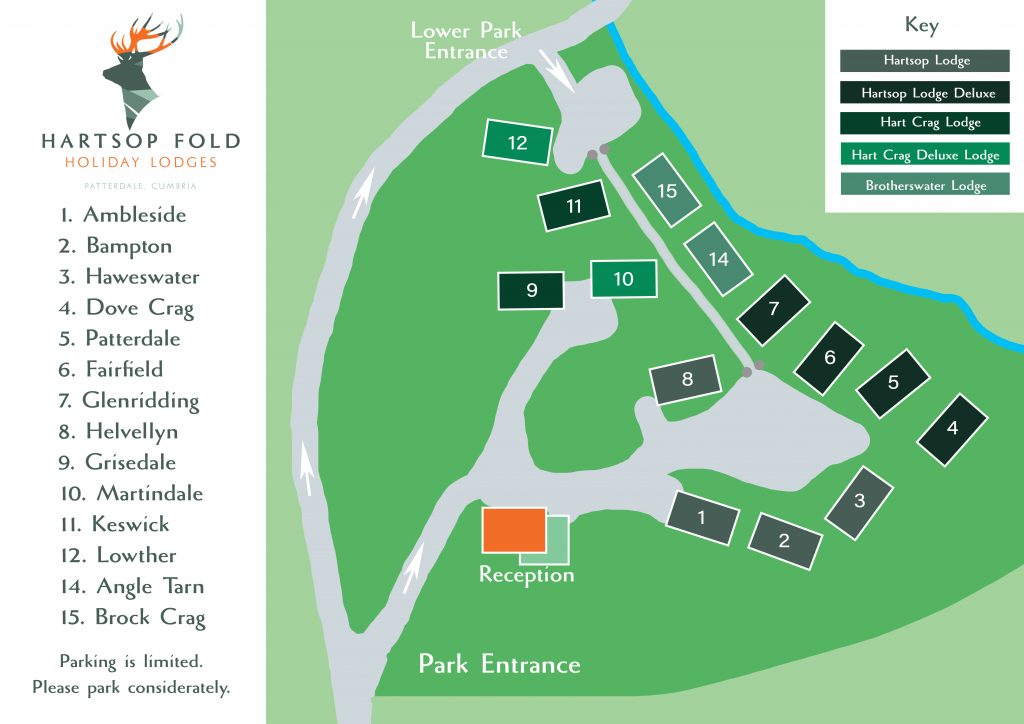 All guests of Hartsop Fold benefit from:
A reception and communal laundry area. The reception has a pay phone available for guest use. The laundry has a washing machine and drier that are free to use (laundry detergent is not provided).
Bed linen and towels provided in each lodge: a bath towel and hand towel per guest as well as bath mats, tea towels and cleaning cloths. We also include washing up liquid and dishwasher tablets in the kitchen. Kitchens are equipped with all kitchen essentials.
Free Wi-Fi is available on site; the strongest signal is at reception but is accessible from the lodges. The cost of our stunning location is inconsistent Wi-Fi and limited phone signal however, so it can be unreliable.
HART CRAG & HART CRAG RETREAT
Following the internal and external changes to the 12 original Scandinavian-style wooden lodges at Hartsop Fold, 4 of them have now been extensively refurbished, modernised, and upgraded. They have the modern comforts of a smart TV, wireless speakers, and large shower – whilst retaining that quaint Hartsop Fold charm. They also benefit from our eco-friendly biomass heating system.
The previous changes that were rolled out to all 12 original lodges included a front porch with heated storage cupboard, new kitchens; and for the Retreat lodges – the installation of a hot tub; a luxury addition to help you unwind after a day of adventuring in the Lake District.
These new refurbishments has included re-cladding, re-roofing, and re-guttering the lodges externally. Internally, we have changed the furniture, decor, and bathrooms and have added modern comforts such as a Smart TV and wireless speaker.
The Hart Crag lodges are pet friendly with secure decking.