LODGE HOLIDAYS – HARTSOP & HARTSOP ESCAPE
Classic holiday lodges in a stunning Lake District location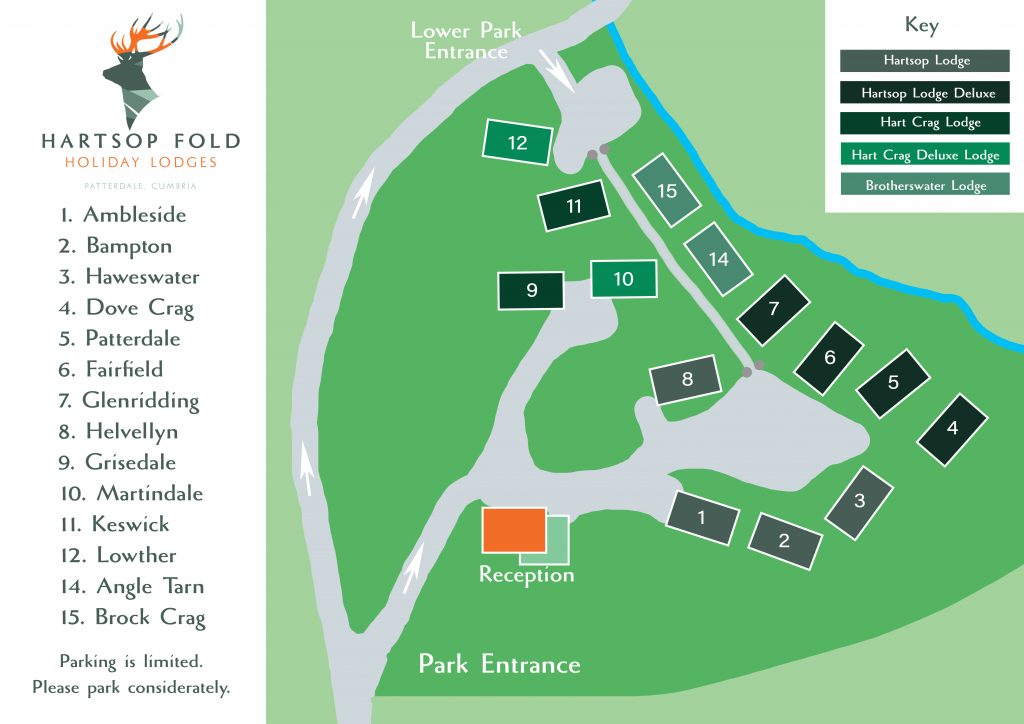 All guests of Hartsop Fold benefit from:
Bed linen and towels provided in each lodge: a bath towel and hand towel per guest as well as bath mats, tea towels and cleaning cloths. Kitchens are equipped with kitchen utensils.
A 'Welcome Pack' that includes: washing up liquid, dishwasher tablets, and a bin liner in the kitchen; some tea, coffee, sugar, and biscuits to make a drink on arrival; and a couple of toilet rolls, bin liners, and bars of hand soap in the bathrooms. All to get you started on arrival at Hartsop Fold
Free Wi-Fi is available on site; the strongest signal is at reception but is accessible from the lodges. The cost of our stunning location is inconsistent Wi-Fi and limited phone signal however, so it can be unreliable.
There is a free to use washing machine and tumble dryer located in the amenity building.
HARTSOP & HARTSOP LODGE ESCAPE
Hartsop and Hartsop Lodge Escape lodges were the original accommodation built at Hartsop in the early 1980s. When Hartsop Fold was refurbished in 2013, the Scandinavian-style wooden lodges were modernised with new kitchens and furniture.
A porch with heated storage cupboard was installed externally as well as a veranda and the park itself benefited from an eco-friendly biomass heating system.
In 2018, some of the Hartsop Lodges were upgraded further with the addition of an extended veranda and hot tub in order to become our Hartsop Lodge Escape. In 2021, some of these original lodges were completely renovated and have become our Hart Crag lodges.
Hartsop Fold is pet-friendly though some lodges are available that aren't and can be requested in the event of allergies etc.