LODGE HOLIDAYS – HARTSOP & HARTSOP DELUXE
Luxury holiday lodges in a stunning Lake District location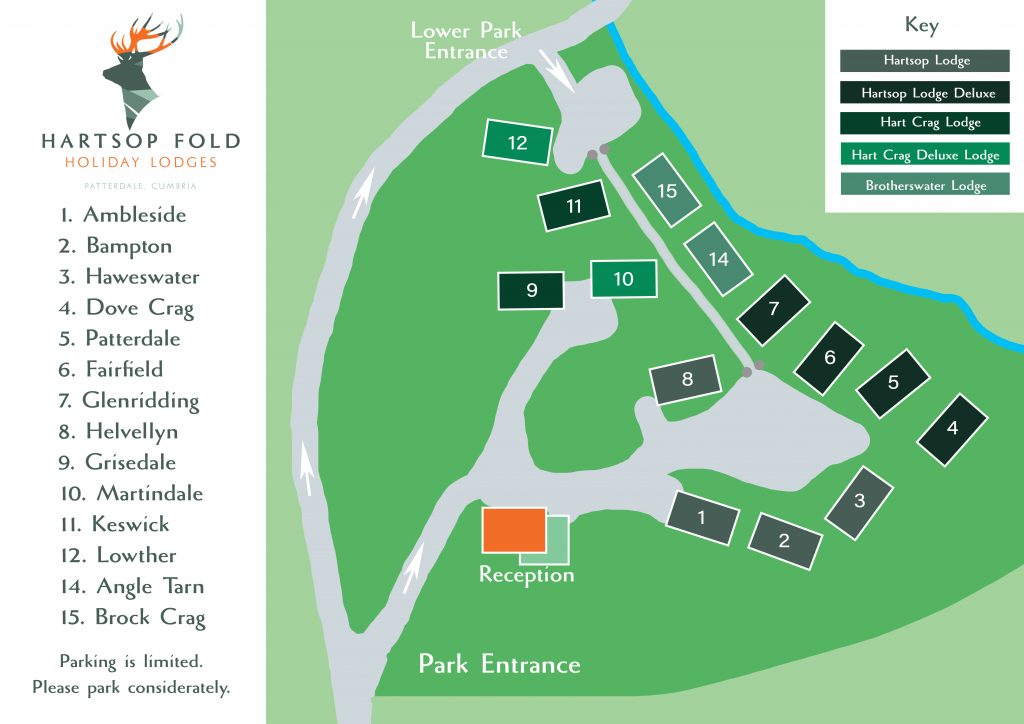 THE LODGE PARK ITSELF BENEFITS FROM:
A new reception and laundry building with local information available and a pay phone. There is a washing machine and drier available for use as well, though you will need to provide your own detergent.
A refuse area and outdoor water supply for cleaning off any muddy boots of bikes, located next to the reception building.
Wi-Fi is available on site, though as we are in a rural location it can be unreliable.
HARTSOP & HARTSOP LODGE DELUXE
Following a major refurbishment, the 12 original Scandinavian-style wooden lodges at Hartsop Fold have now been modernised and upgraded, making them even more comfortable. They also benefit from our eco-friendly biomass heating system.
As well as internal upgrades, the lodges all now have a front porch that includes a heated storage cupboard. The Hartsop Lodge Deluxe have hot tubs on the rear veranda; a luxury addition to help you unwind after a day of adventuring in the Lake District.
Pets are allowed in the majority of our original lodges, though lodges are available that are pet free.